Hello and welcome to the CTA Independence Campus Health Office. The office is open from 7:30 a.m. to 3:30 p.m. on school days. I can be reached by phone, email or in person for any questions or concerns.
12/05/2016- The health office is seeing numerous complaints of stomachaches, diarrhea, vomiting, sore throats and fevers. Students are coming to school with low grade fevers and within a few hours after school starts they do not feel well. I strongly encourage parents/guardians to assess and treat your children at home and keep them home if needed so as not to disrupt the classroom and to prevent the spread of germs. More than the usual amount of students are going home from the health office. The school district offers a generous attendance policy of allowing up to 10% of school days absent (or 18 days for the whole school year). If your child is frequently ill, please get a healthcare provider's note excusing them for the absence(s) and turn it in at the attendance desk. Below are some general guidelines to help in making the decision to send your child to school or to keep your child home.
YOUR STUDENT IS SICK...HERE'S THE PLAN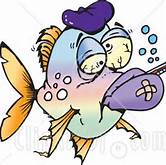 Often an early morning decision that parents have to make is whether their child is well enough to go to school. Not only may the child feel too sick to learn very much on those days, but they are also infecting other students and staff, especially those with chronic illnesses that are more susceptible and have more adverse effects due to illness. Flu and virus can be transmitted beginning 1 day before symptoms develop and up to 5-7 days after the onset of illness. If you do not think your child can make it thru a whole day of school, keep them home to get some rest and to prevent infecting other staff, students, and volunteers. It is also disruptive to the classroom setting for students to be coming/going from the classroom unless it is urgent or an emergency. Once parents/guardians assess their children and they are at school it is recommended they complete a full day of school unless they have a temperature over 100 degrees or have vomited. Below are some guidelines, which will help you decide whether to send your children to school or keep them home.

FEVER: If a student has a temperature of 100 degrees or more, parents need to keep their child home. Likewise, if a student has a fever over 100 degrees at school, the parent will be called to pick them up. Students need to be fever and medication free for 24 hours before returning to school. Medication will bring a fever down, but it does not mean the child is not sick. Once the medication wears off, the temperature may become elevated again. Use your judgment about sending them to school when their fever is less than 100 degrees.
VOMITING AND DIARRHEA: Vomiting and diarrhea are not considered "normal." Often children will feel better after vomiting, but will quickly become ill again. Keep them home until they are vomit/diarrhea free for 24 hours.

ANTIBIOTIC TREATMENT:

If your child is on antibiotics for a communicable disease, such as strep throat, pink eye, etc., keep them home until they have been on the antibiotic for at least 24 hours and are feeling better before returning to school.

RASH:

Rash with fever or unexplained rashes- please see your Dr. as soon as possible. Students may return to school with a note from their Dr. stating our child is no longer contagious and may return to school.

COUGH:

Persistent cough, cough with fever or productive cough- stay home from school and see your Dr. Your child may return to school upon Dr.'s advice and/or when the cough is no longer disruptive to the student or class.

SORE THROAT:

Sore throat with fever and/or white spots- see a Dr. If diagnosed with strep throat the student must be on antibiotics for 24 hours and fever free before returning to school. If the discomfort is too much for your child, please keep the student home from school. Treatment at school for a sore throat is limited and consists of frequent sips of water for comfort. A student may bring non-medication/non-menthol throat lozenges to school to give to their teacher to dispense as needed to your child. Please provide a note with the lozenges and only a few lozenges per day. Teachers will not store lozenges to use as needed.

PROLONGED HEADACHE, STOMACHACHE, EARACHE, TOOTHACHE OR PAIN:

If the pain or discomfort may interfere with learning, please keep your child home. Also, if the student may not be able to make it through a COMPLETE day at school, keep them home.

PINK EYE: Students could have either a viral or bacterial pink eye. Bacterial pink eye needs to be treated with antibiotics for 24 hours before returning to school. No exclusion is necessary for viral pink eye, but only a Dr. can diagnose viral vs. bacterial.

HEAD LICE:

A child must remain at home until treated with medicated lice shampoo and all the nits are removed. Please report to the health office to get clearance to return to class.
TIPS TO STAY HEALTHY: 1. Good hand washing 2. Get plenty of sleep 3. Get plenty of daily physical activity 4. Eat a healthy diet 5. Get a flu vaccine if not contraindicated
In accord with the medication policy and due to concerns of choking, allergic reactions and overuse, I am sending this reminder that medicated cough drops (those with any additives such as menthol, vitamins, cough suppressants, etc.) are discouraged at school. As long as a cough is not persistent or severe, I suggest instead that parents/guardians dispense cough medication at home in the morning and send their child to school with a water bottle to sip on throughout the day. Students may carry non-medicated cough drops with written parent/guardian permission such as Luden's cough drops, honey drops, Halls Fruit Breezers or hard candy with pectin as their main ingredient as long as it is ok with their teacher(s) and it is a current ailment that affects their child. Students will be required to stay seated in class while sucking on the drop/candy to avoid a choking hazard. Student's should only bring 3 or 4 drops to school with them and are not allowed to share them. Our goal is to ensure the safety and well-being of all students during the school day, and we appreciate your cooperation in following these guidelines.
If you have any questions or concerns, please call the health office at (480)224-2702.