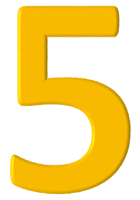 FIVE FUN FACTS about our achievements, schools, district, students and staff


Although Chandler Unified educates less than 4% of the students in Arizona, our students won more than half of the state's Grand Awards at the Arizona Science and Engineering Fair (AzSEF).



CUSD received an all-time record of six A+ Schools of Excellence for 2017. CUSD has received A+ Schools of Excellence and National Blue Ribbon Awards 80 times since 1983.



Chandler Unified ranks No. 1 in the state in the percentage of funds spent in the classroom, according to the Arizona Auditor General's report for fiscal year 2016.



CTA Humphrey fifth grader Kai Martin has been raising money for the Leukemia & Lymphoma Society. For FIVE years, instead of receiving gifts for his birthday he has asked for money for cancer research. This year he had the lofty goal of reaching $10,000 total raised for his 10th birthday, to do that he needed to raise $3,800. He surpassed his goal by $700, raising $4,500. That is a total of $10,700 raised in 5 years.



Basha High teacher Dr. Michael McKelvy is a recipient of the prestigious Presidential Award for Excellence in Mathematics and Science Teaching. This is the highest recognition that a kindergarten through 12th grade mathematics or science teacher can receive in the United States.